We are a team of engineers and traders who build supercharged trading systems.
Our Story
We are fascinated by the world of trading and technology. We sought to improve and streamline the trading process, and saw potential in cryptocurrencies.
We believed that blockchain and digital assets would change the financial industry significantly, and decided to create a crypto trading terminal using our expertise.
Existing tools and platforms in the market had poor user experience, security, and analytics, so we aimed to create a better solution for the evolving crypto market.
We founded HyperTrader to revolutionize crypto trading and interactions. Despite challenges, we have remained committed to making crypto accessible and efficient.
Founded in
2018
remote from day one
Customers in
140+
countries
Backed by
Our Leadership
HyperTrader has consistently delivered value to its clients in the complex world of financial trading due to its effective leadership team.
Founder & Chief Executive Officer

Austin TX, USA

Born and raised in India, Amar moved to the United States to work as an API specialist for the world's largest inter-dealer broker. Amar holds a computer science & engineering degree and certificates in economics, accounting, and business analytics.

In addition to his interests in trading, finance, and technology, Amar is also profoundly concerned about the climate crisis. As a result, he has initiated HyperTrader's climate initiative, which aims to support carbon extraction technologies to address this crisis.

Co-founder & Chief Technology Officer

Bangalore KA, India

Kunal started his career as an API engineer at McAfee India. He left soon after as he was passionate about solving problems which led him to dive into the world of startups. He founded three startups before joining HyperTrader as a co-founder.

Kunal has a degree in Computer Science and is a polyglot when it comes to programming languages. He lives in Bangalore, India, with his family and loves going on long drives on his bike. Put him in a room with a computer and an unlimited supply of Biryani, and he will build anything you want.

Chief Operating Officer

San Diego CA, USA

Mike has a deep passion and an extensive professional background in operational efficiency and turnaround management within finance.

For the past six years, he has gained a thorough understanding of web3 and blockchain technology, running operations for several successful startups and midsize businesses before joining HyperTrader.

Mike has over 20 years of experience in capital trading management, including operations, execution, sales, and building unique trading platforms. Mike studied International Business and Economics at Lehigh University and was a member of the school's football team.
Our Culture
Our commitment to customer satisfaction, innovative thinking, and ability to develop simple yet effective solutions has helped us become a leader in trading technology.
Customer Focus

Our main focus is always on our customers. We work to understand their needs and preferences and go above and beyond to meet their expectations. We aim to continuously improve the customer experience and build strong relationships. By prioritizing our customers, we create value for all.

Innovation

Innovation is central to our company culture. We push boundaries to create better solutions and drive progress. Our team is encouraged to think creatively and take calculated risks. We invest in tools and resources to support innovation, such as R&D, training, and partnerships. This helps us stay ahead and deliver the best products and services to our customers.

Simplicity

Simplicity is important to us in all aspects of our business. By simplifying complex processes and products, we make them more accessible, user-friendly, and efficient. This benefits our customers and streamlines our operations. We seek to eliminate unnecessary steps, clarify messaging, and make things easy for our customers. By embracing simplicity, we create value and make a positive impact.

Speed

Speed is essential in today's fast-paced environment. We work to provide quick and efficient service to meet customer expectations. We have implemented processes and technologies to quickly respond to customer needs and requests. We aim to provide fast and reliable service through all touchpoints, including our online platform, customer service, and delivery systems. By prioritizing speed, we hope to create a positive experience for our customers.
Meet our Team
Our team is made up of a diverse group of individuals who are passionate about trading. Together, we work hard to achieve our goals and make a positive impact in the world.
Customer Happiness Manager
Mangalore KA, India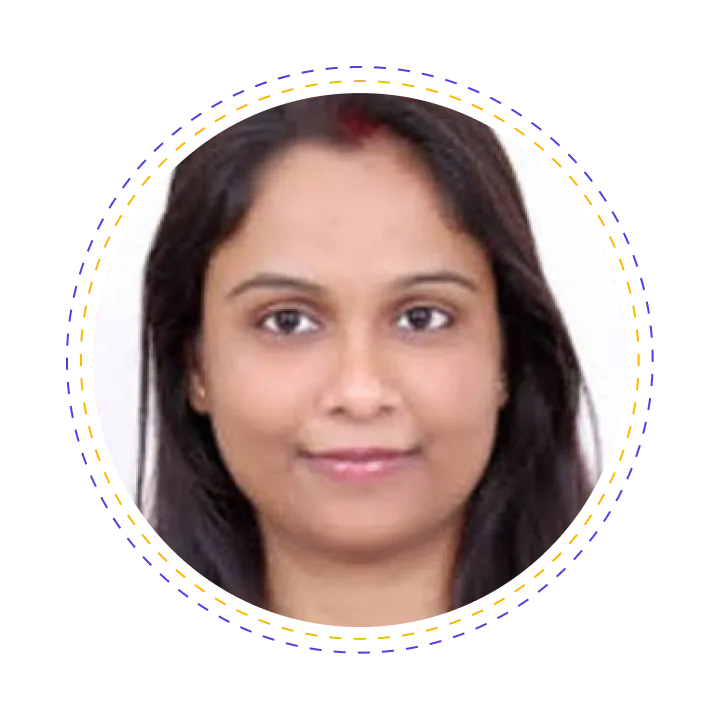 Customer Happiness Agent
Lucknow UP, India
Senior Software Engineer
Kolkata WB, India
UX Designer
Vadodara GJ, India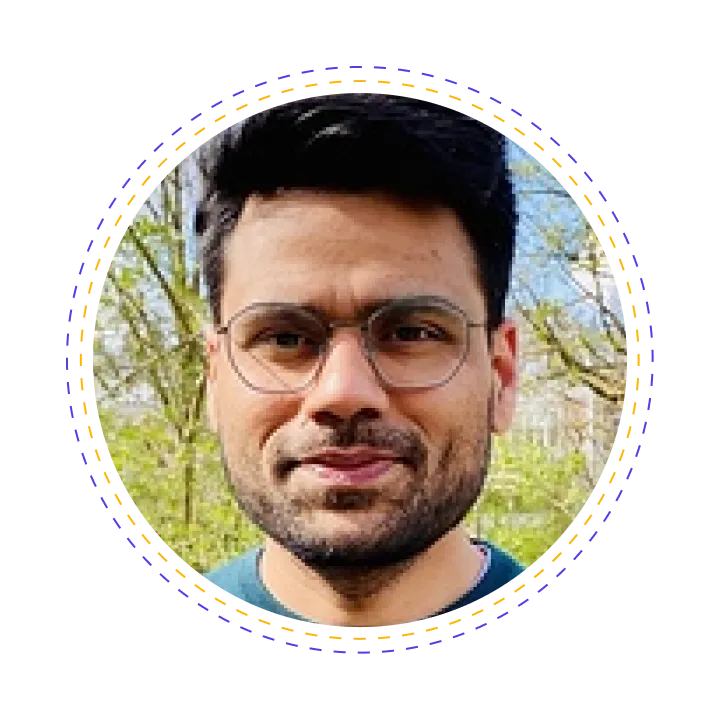 Site Reliability Engineer
Amsterdam, The Netherlands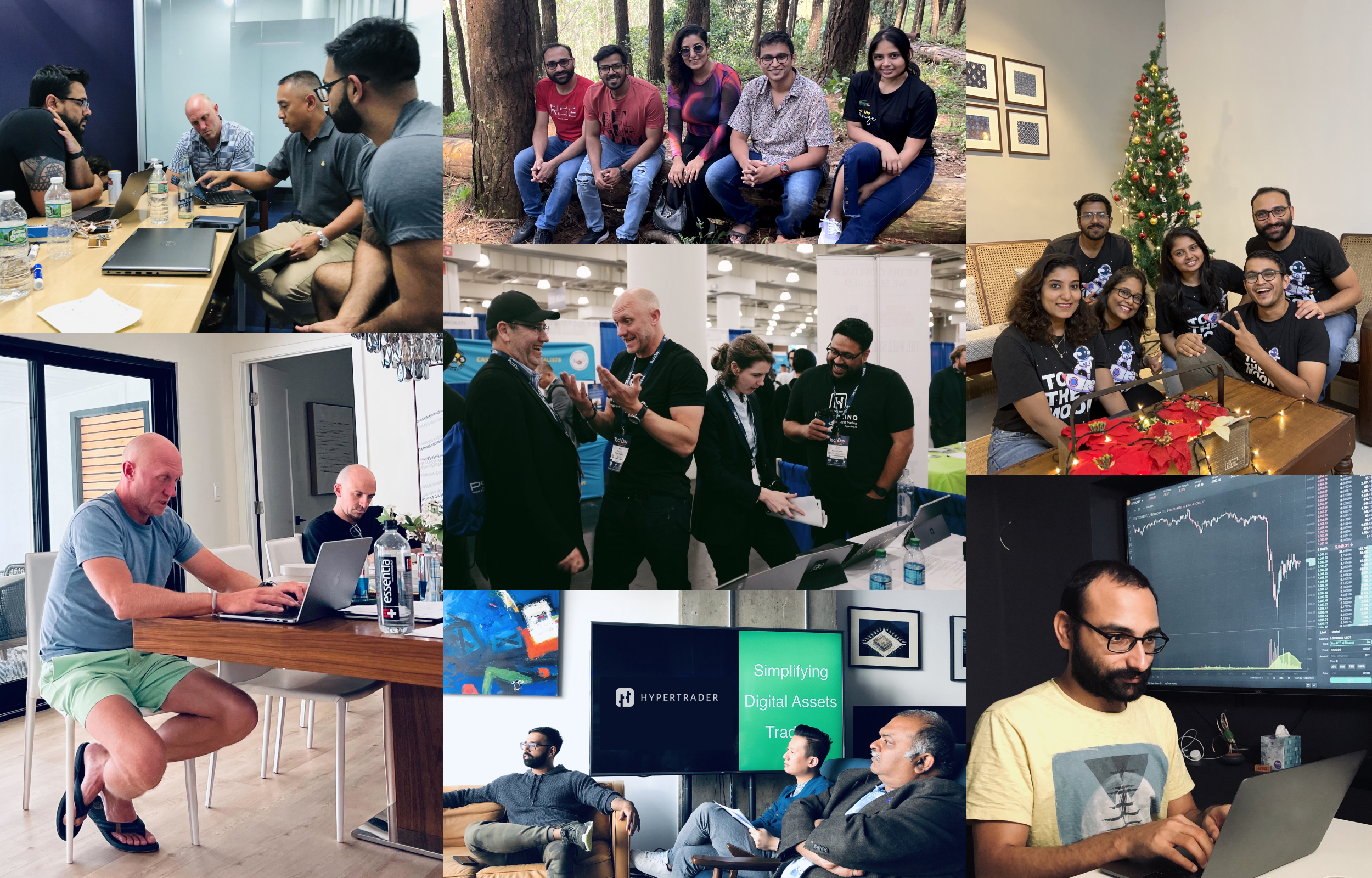 Try Today For Free
Transform your trading experience with HyperTrader. Say goodbye to slow terminals, multiple windows, excessive clicks, and delayed data. Sign up and start using our platform in under 10 minutes to unlock your full potential.