Troubleshooting
I can't view my Balances, Orders, or Trades

Binance Error Codes

No notifications or notification sound on Windows

Email Authentication Code Not Delivered

Resize Preference does not Save

The app is uninstalled after Auto Update

How to Reset 2FA

I can't see my Breakeven Indicator

Logged in using the wrong Email Address
The app is uninstalled after Auto Update
Some Windows 10 users see the problem where the app is uninstalled or removed while it is auto-updating. This happens only when the app is installed for all users on the machine. If you go with the default option of installing for just the current user, this problem doesn't happen.
We have yet to identify the bug, but this is a workaround.
So if your app was uninstalled by itself while auto-updating, download the latest copy from here and install it again. But this time, go with the default as shown in the image below.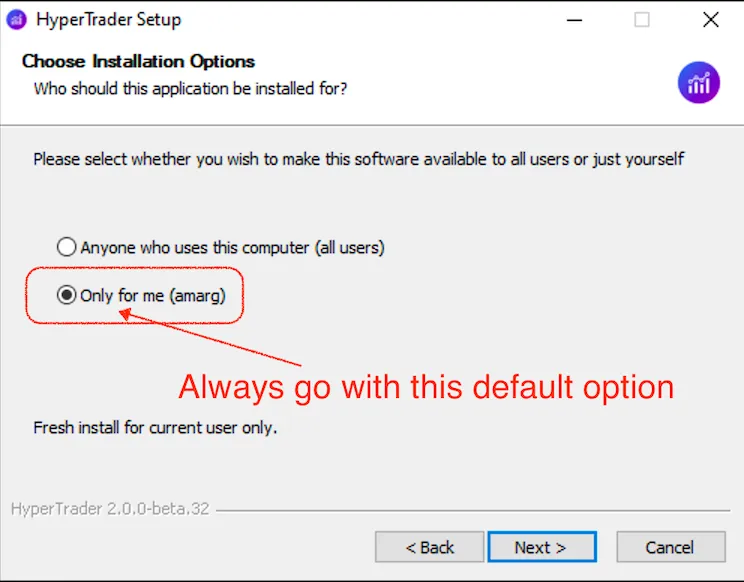 Try Today For Free
Transform your trading experience with HyperTrader. Say goodbye to slow terminals, multiple windows, excessive clicks, and delayed data. Sign up and start using our platform in under 10 minutes to unlock your full potential.