Getting Started
Adding API Keys for Binance Sub-account to HyperTrader

Add/Remove API Keys

Setting Up 2FA

Which exchanges do you recommend?

Getting started on Windows

Getting started on macOS

Getting started on Linux

Adding Binance API Keys to HyperTrader

Adding Binance Futures API Keys to HyperTrader

Adding ByBit Futures API Key to HyperTrader

Adding Binance US API Keys to HyperTrader

Adding ByBit Spot API Key to HyperTrader

Adding Kraken API keys to HyperTrader
Setting Up 2FA
Two-factor authentication or 2FA is basically providing more than one piece of evidence to authenticate a sign-in. It's an enhanced security process to make sure no malicious actor can access your account.
We, at HyperTrader, take security seriously therefore we've made it mandatory for every user to set up 2FA authentication upon signing up for an account with HyperTrader.
So, here are three simple steps in which you can set up 2FA authentication: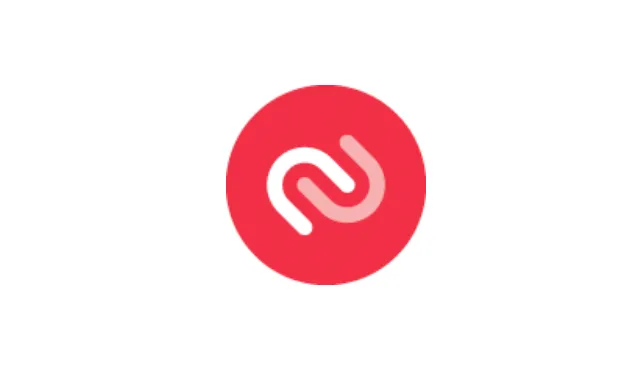 First of all, you need to install either Google Authenticator (iOS / Android) or Authy (iOS / Android) as an authentication app on your smartphone or your desktop.
2.) Setting up the Authentication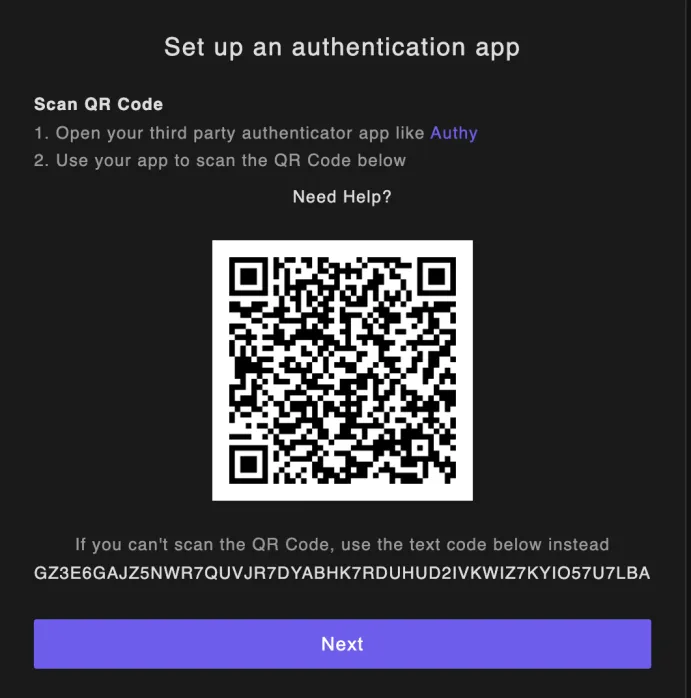 Once you've downloaded the authentication app, open the app, and scan the barcode shown on your HyperTrader.
For Google Authenticator, tap on the + button on the bottom right of your screen and proceed with "Scan a QR code". Whereas, for Authy, tap on three dots located in the top right corner of your screen and proceed with "Add Account".
3.) Enter the 6 Digit Code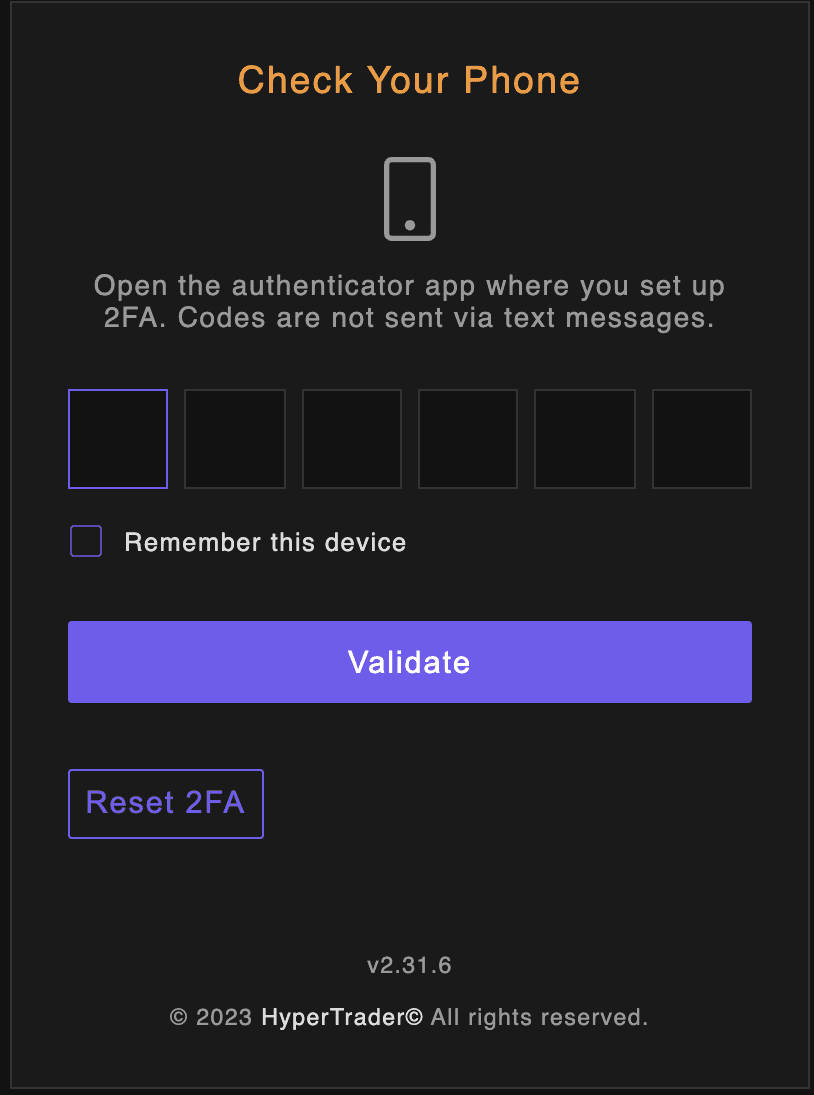 Once you've added the HyperTrader account to your authenticator app, all you need to do is to enter the 6-digit code. Also, keep in mind the 6-digit code regenerates every 30 seconds. So make sure to enter the code before it expires.
In case, you need to reset your 2FA, please reach out to our 24/7 live chat support. We'll be happy to help. Furthermore, we are working on changes that will allow users to safely update their 2FA settings and be able to self-serve the reset.
Try Today For Free
Transform your trading experience with HyperTrader. Say goodbye to slow terminals, multiple windows, excessive clicks, and delayed data. Sign up and start using our platform in under 10 minutes to unlock your full potential.