Troubleshooting
I can't view my Balances, Orders, or Trades

Binance Error Codes

No notifications or notification sound on Windows

Email Authentication Code Not Delivered

Resize Preference does not Save

The app is uninstalled after Auto Update

How to Reset 2FA

I can't see my Breakeven Indicator

Logged in using the wrong Email Address

Uninstalling & reinstalling the HyperTrader app
I can't view my Balances, Orders, or Trades
There are three solutions to this issue:
The first solution is to ensure that when selecting your trading pair from the search field, you are also selecting the correct exchange. If you select a trading pair from an exchange where your API keys are not set up, you will not see any balance or order/trade data. See below for ways to double-check the exchange you have selected:

Second solution: Make sure "view orders in the chart" is enabled from the status bar; see below (circled in red):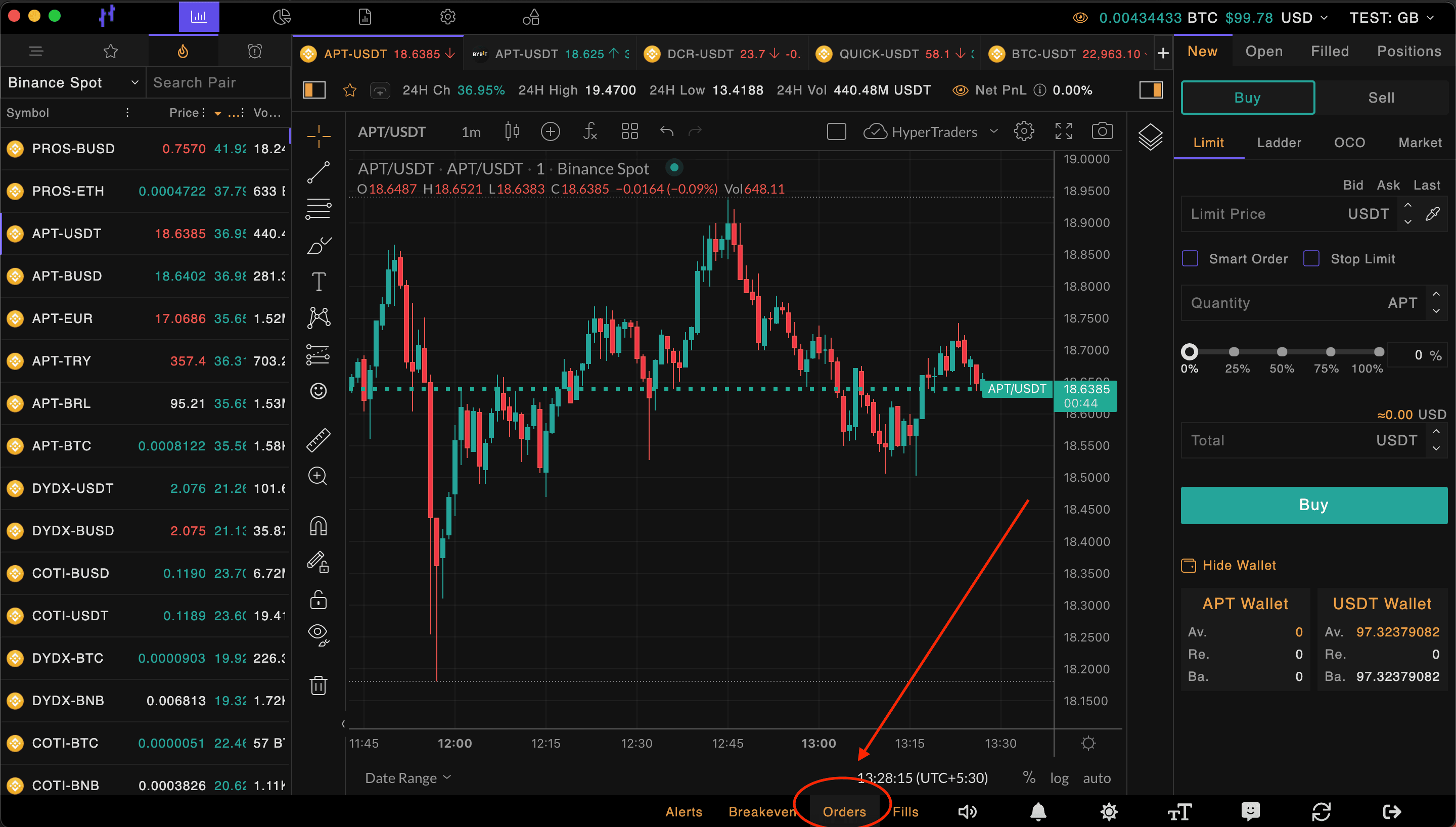 Third, when a user has not been active for a certain time, HyperTrader's security token will expire and log the user off. In this case, the user must log back in with their existing email and new token.
When the user has logged back in, they will notice that they cannot view balances or any order/trader history. To rectify this, the user needs to select their trading account by going to the trading tab and selecting their trading account in the upper right corner; see below:

Try Today For Free
Transform your trading experience with HyperTrader. Say goodbye to slow terminals, multiple windows, excessive clicks, and delayed data. Sign up and start using our platform in under 10 minutes to unlock your full potential.